HoverGripper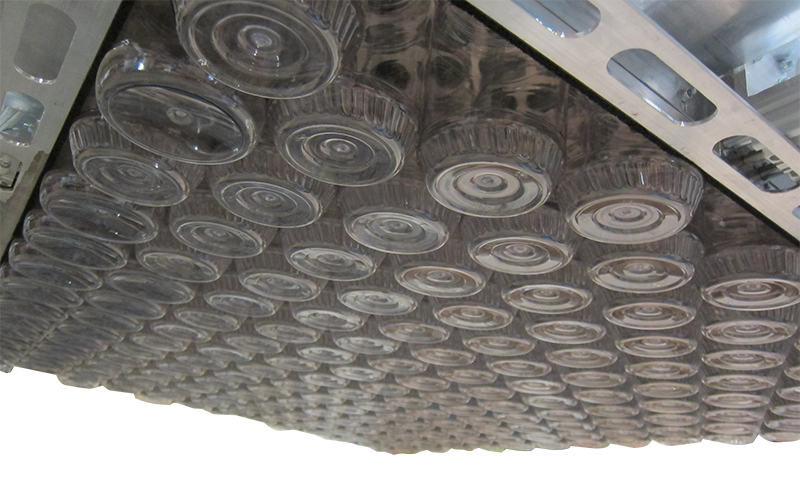 The UniGripper HoverGripper is a novel gripping system for full layers of implosive containers. Typical examples are plastic jars and bottles, which implode easily even at modest vacuum levels.
The HoverGripper combines low-force clamping and low vacuum to create a gentle handling in a tool that can handle a broad range of products, varying in diameter, height or material. Full layers can be lifted with or without an acompanying slip-sheets.
The HoverGripper is delivered with vacuum sources on the tool for easy integration. The vacuum source works at low power levels and a sound levels below 70dBa.
The HoverGripper can be equipped with multiple accessories to handle all tasks needed for a palletizing or depalletizing, such as slipsheet handling, pallet handling, removal of to trays, etc.